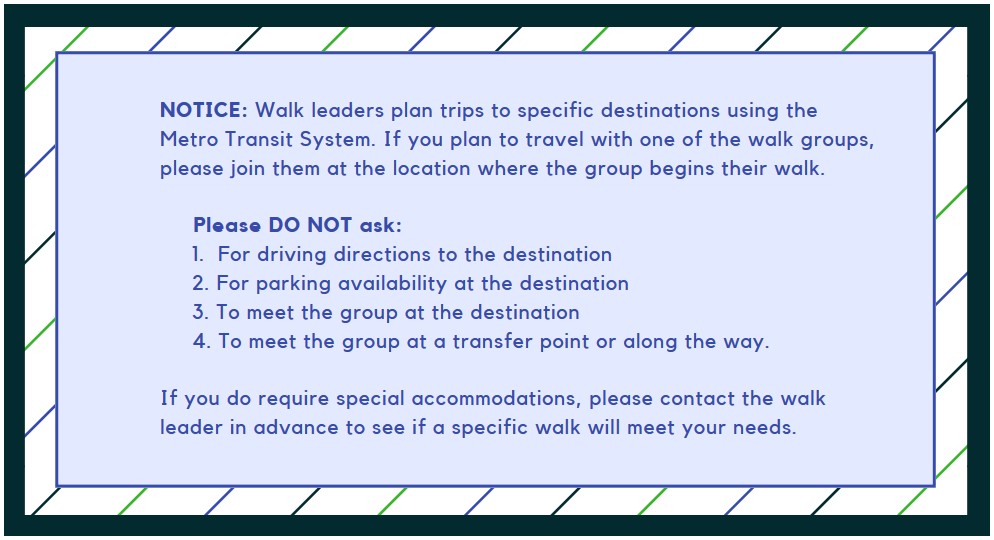 Sara Feagans is the walk leader of the Delmar group. Walkers will meet at the Ticket Vending Machines on Des Peres Street by 1:15pm unless noted otherwise on the schedule below.
Walks are moderate and will involve walking no more than 1-2 miles. Walks usually last 2-3 hours.
An email is sent prior to each week's walk. If you wish to receive a notice please send your email address to feagans@slu.edu
NOTE: This schedule is subject to change.
    DESTINATION
DATE
OF WALK
DAY
TIME
WALK LEADER
Tour of Downtown St. Louis with Landmark Association
April 25
Tuesday
1:30 pm
Sara Feagans
Arch Grounds & Trails
May 2
Tuesday
1:30 pm
Sara Feagans
Cathedral Basilica

$2 donation per person for tour

May 16
Tuesday
1:00 pm
Sara Feagans
Gateway Greening Demonstration Garden

$3 donation per person for tour

May 30
Tuesday
12:45 pm
Sara Feagans
Eagleton Federal Courthouse
June 13
Tuesday
1:15 pm
Sara Feagans
Cherokee Street
June 27
Tuesday
1:30 pm
Sara Feagans