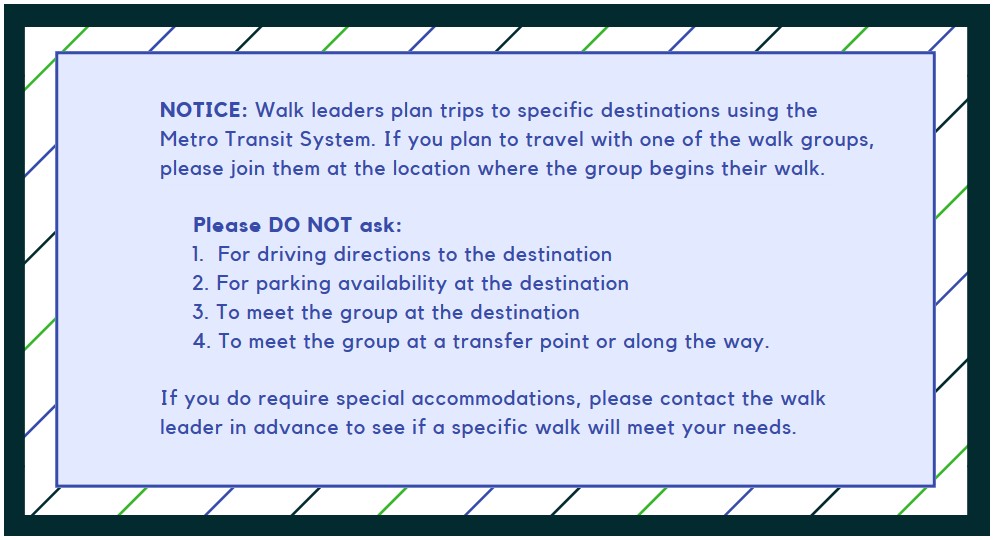 Sara Feagans is the walk leader of the Saturday Shrewsbury group. Walkers will meet at the Ticket Vending Machines near the Park n  Ride lot otherwise on the schedule below.
Walks are moderate and will involve walking no more than 1-2 miles. Walks usually last 2-3 hours.
While our other Ten Toe Express routes are scheduled weekly, this new route will meet once per month during the spring and fall sessions.
Please bring money to pay for your own lunch!
An email is sent prior to each week's walk. If you wish to receive a notice please send your email address to sara.feagans@gmail.com.
Full description of walks below followed by the walk schedule table.
NOTE: This schedule is subject to change.
Saturday, September 21: MADE/Third Degree Glass

Join us for a private tour of the new MADE makers space. MADE is a space where makers can work on their craft be it with wood, metal, fabric, plastics, etc. Classes are also offered for those wanting to get started! This is also where the Magic House just opened a location in the city! There is a $5 fee per person for the tour. For more information on the space, you can visit their website here. After our tour, we'll walk to Dressel's Public House for lunch. There is a maximum of 15 people that can be present on the tour of MADE. Please let me know if you are able to attend to save your space.

Saturday, October 12: Urban Harvest STL

Join us as we visit Urban Harvest STL's Food Roof Farm during their Community Days. Each Saturday, the Food Roof is open to the public from 9-12. There will be no official tour, but we'll get to check out the beautiful space that is providing food for many in North City from a roof in Downtown STL! You can find more information about the Food Roof and the Community Days event here. After our visit to the Food Roof, we'll walk to Bailey's Range for lunch.

Saturday, November 2: Cherokee Antique Row

We'll visit Cherokee Street's famed Antique Row and visit the many unique shops that call it home. You can learn more about the historic neighborhood here. We'll then visit the new Bluewood Brewing and Mac's Local Eats for some lunch. While the brewery isn't open just yet, it should be by the time we visit in November! You can learn more about them here.
    Destination
Date
of Walk
Day
Time
Walk Leader
MADE/Third Degree Glass Factory followed by lunch at Dressel's Pub
9/21
Sat
Sara Feagans
Visit to Urban Harvest STL Food Roof followed by lunch at Bailey's Range
10/12
Sat
Sara Feagans
Tour of Cherokee Antique Row followed by lunch at Mac's Local Eats/ Bluewood Brewing
11/2
Sat
Sara Feagans