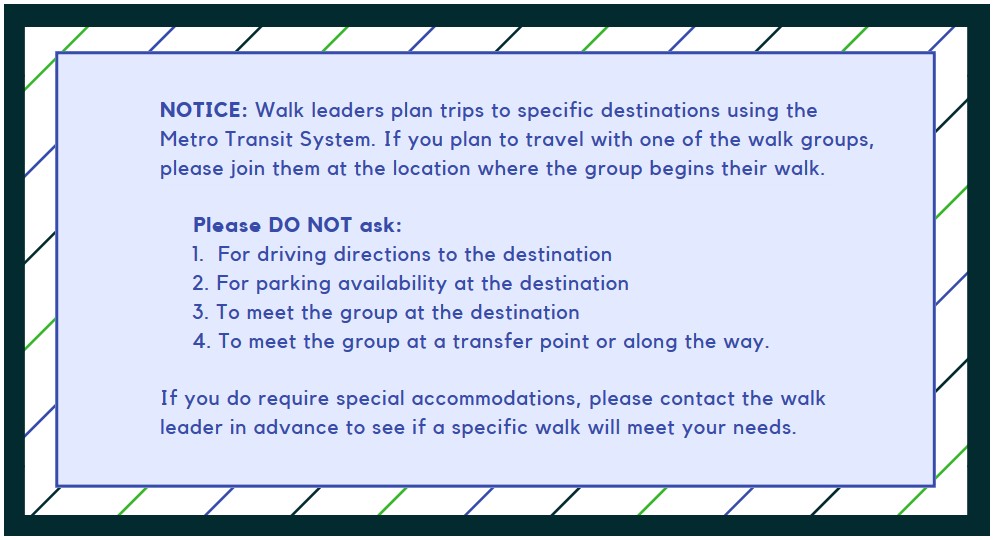 Sara Feagans is the walk leader of the Saturday Shrewsbury group. Walkers will meet at the Ticket Vending Machines near the Park n Ride lot otherwise on the schedule below.
Walks are moderate and will involve walking no more than 1-2 miles. Walks usually last 2-3 hours.
While our other Ten Toe Express routes are scheduled weekly, this group will meet once per month during the spring and fall sessions.
Please bring money to pay for your own lunch!
An email is sent prior to each week's walk. If you wish to receive a notice please send your email address to sara.feagans@gmail.com.
Full description of walks below followed by the walk schedule table.
NOTE: This schedule is subject to change.
| | | | | |
| --- | --- | --- | --- | --- |
| | | | | |
|  Chess Club- Central West End | 4/8/2023 | Saturday | TBD | Sara Feagans |
|  Miniature Museum in Bevo ($5 fee) | 5/13/2023 | Saturday | TBD | Sara Feagans |
|  Tour of the Hill | 6/10/2023 | Saturday | TBD | Sara Feagans |
| | | | | |